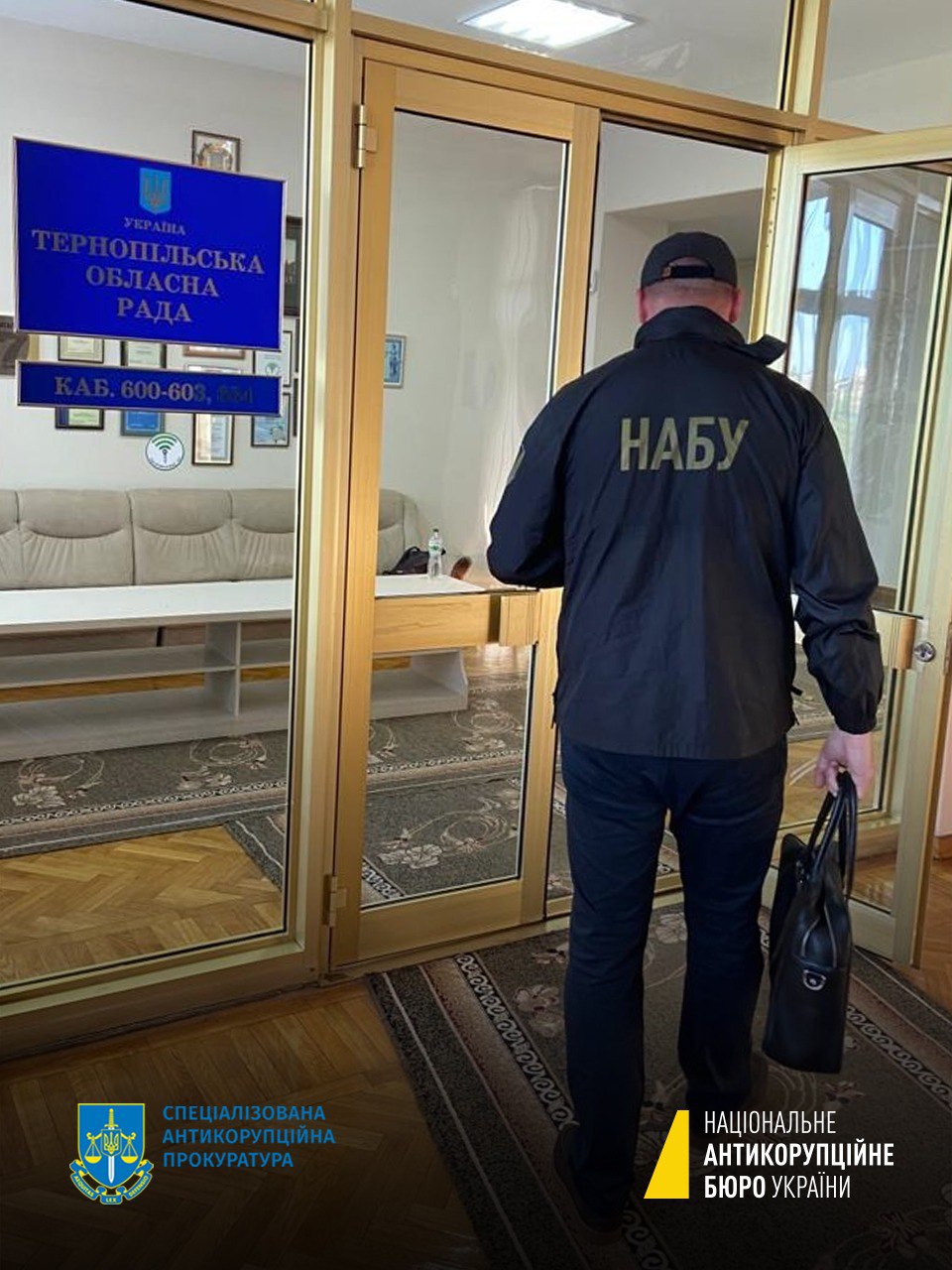 Extortion of UAH 2.4 mln by Ternopil top officials
Top officials from Ternopil went beyond traditional corruption schemes. They demanded a kickback from a local entrepreneur not for future tender victories but for fulfilling their duties in projects that he had already completed. They were undeterred even though the entrepreneur was a well-known local volunteer who actively supported the Ukrainian military by procuring and repairing equipment.
The persons involved are the head of the Ternopil Regional Council and two deputy heads of the Regional Military Administration, who demanded a "reward" for signing completion certificates for the construction and renovation of infrastructure facilities as well as settling debts for completed work. The owner of a private company was demanded to pay 5-10% of the sums lengthily owed to him by a department of the Ternopil Military Administration. The total kickback reached almost UAH 2.4 million.
However, the entrepreneur decided not to pay, acted within the law, and turned to the National Bureau. While the officials were anticipating the illegally obtained funds, detectives were recording their actions. After the third installment, worth over UAH 600,000, was handed over, they were caught red-handed. All three were notified of suspicion under Part 4 Article 368 of the Criminal Code of Ukraine. The investigation is ongoing.